Workshop aims:
International expressions of interest please contact  Kristin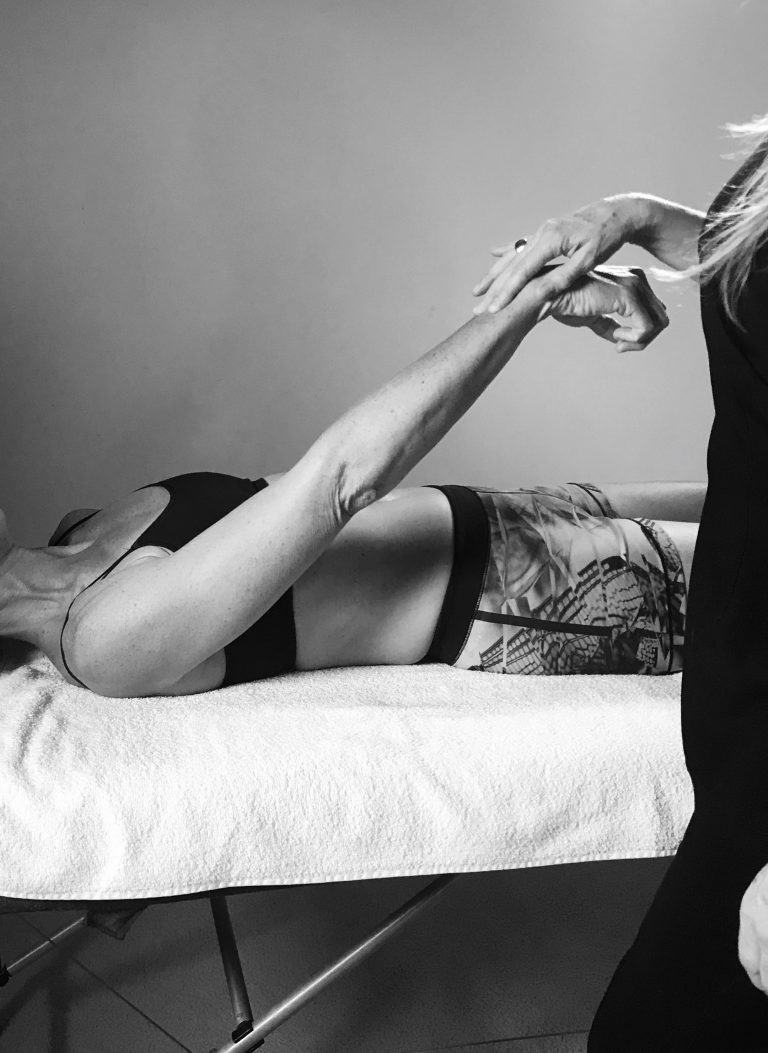 Learn how to assess muscle tension, isolate muscle dysfunction and tailor professional treatments to individual clients within a clinical environment.
The main aim is to give the Practitioners a greater understanding of human anatomy and function – more specifically in relation to the identification of structures relevant to practical application. Giving an insight into to adjoining structures that are influenced by targeted movements through information laid down within the soft tissues of the body that will ultimately effects structure and function.
Workshops available:
Functional Manual Muscle Testing for the Lower Body
Functional Manual Muscle Testing for the Upper Body
Functional Manual Muscle Testing for the Trunk – Advanced + review
These workshops explore:
A deeper understanding of anatomy and muscle function to inform treatment protocols from a muscle balance perspective (including the potential effects of imbalance)
Fine-tuning procedure selection through functional muscular assessments
Optimal Bowen protocols to facilitate the best overall treatment outcome
Enhancing general knowledge, confidence and competence in performing functional muscle assessments in a clinical setting
In the workshops:
Revision of relevant Bowtech Bowen procedures
Introduction of new assessment tools supported by relevant theoretical material
Functional testing demonstrations and practice
Continual observational and hands on guidance throughout
Workshops: 2 days each (16 hours Category 1 CEU) – Prerequisite: All Bowen Students or Practitioners
Next workshops scheduled to commence:
Noosaville QLD   05 – 06 February 2023          (Lower Body)
Noosaville QLD   02 – 03 September 2023     (Upper Body)
Armidale NSW     16 – 17 September 2023      (Lower Body)
Noosaville QLD    25 – 26 November 2023     (Trunk/Advanced)                                                       
This workshop is not part of the Australian nationally-recognised training however it is Internationally Bowtech-accredited and eligible for CE points with Bowen Association Australia and affiliated Bowtech Associations.
Please contact Kristin for enrolment information